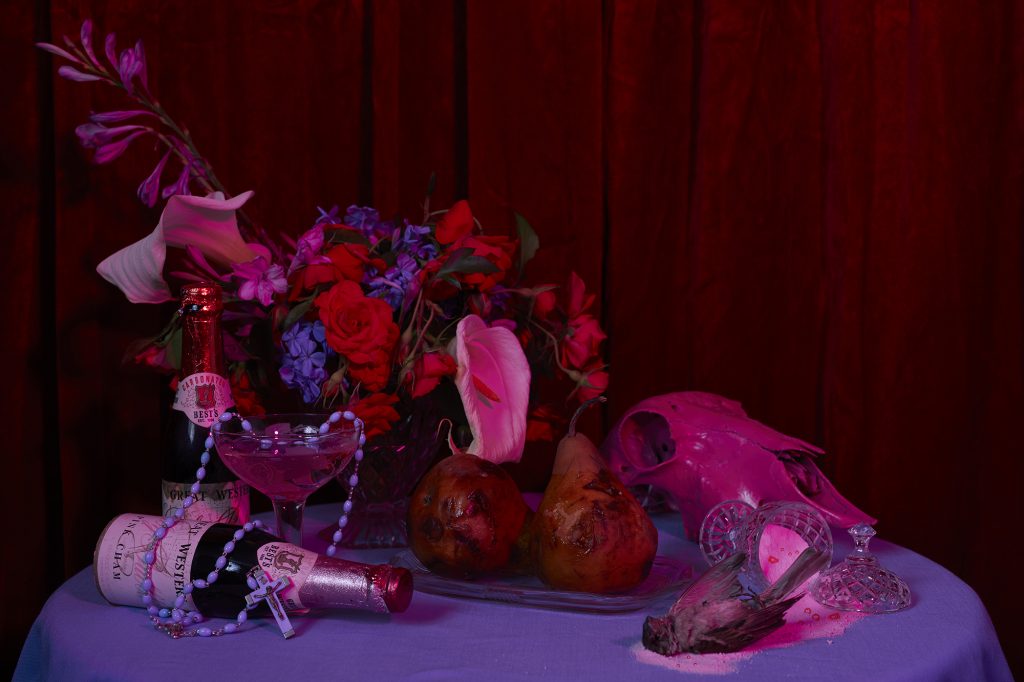 Cultural producer & visual artist constructing narratives through photography, video installation, text, costume creation & space curation.
Angelique Joy
Angelique Joy is a multidisciplinary artist, and cultural producer, working primarily with the construction of visual narrative. Her work utilises photography, set construction, costume design, text, and video installation to explore key aspects of identity formation, and to question societal frameworks.
Angelique's intrigue into creating spaces, began with early studies in Interior Design. The exploration of spaces upon human behaviour, and emotional response feature heavily in her work today.
A Bachelor of Visual Arts – Photography, at Uni SA, combined with studies into fashion design and construction, led her to research gender performativity, gender expression through dress and delve into/analyse female archetypes within the boundaries of contemporary culture.
In 2018, Angelique completed a Bachelor of Art and design – Honours, at UNI SA. Her final body of work expressed the power of dress on identity formation, and how systems of fashion impact gender expression.
Angelique uses tension with contrast and texture with detail, to critique, and disrupt societal archetypes, and culturally constructed frameworks. She juxtaposes objects in spaces that seem to oppose each other, people in situations they seem to be at variance with. Her work dismantles traditional gender roles, sexuality and identity archetypes.
Angelique's constructed narratives embody powerful symbolism, challenge identity, and disrupt tradition.